Understanding Health, Wellness and Safety (Self-paced) 1.0
The Understanding Health, Wellness, and Safety module has been designed to teach users about their physical fitness, healthy habits, their mental wellness, and safety in the workplace. Throughout this module, you will view some retro-style videos that are applicable to modern day health, wellness, and safety concepts.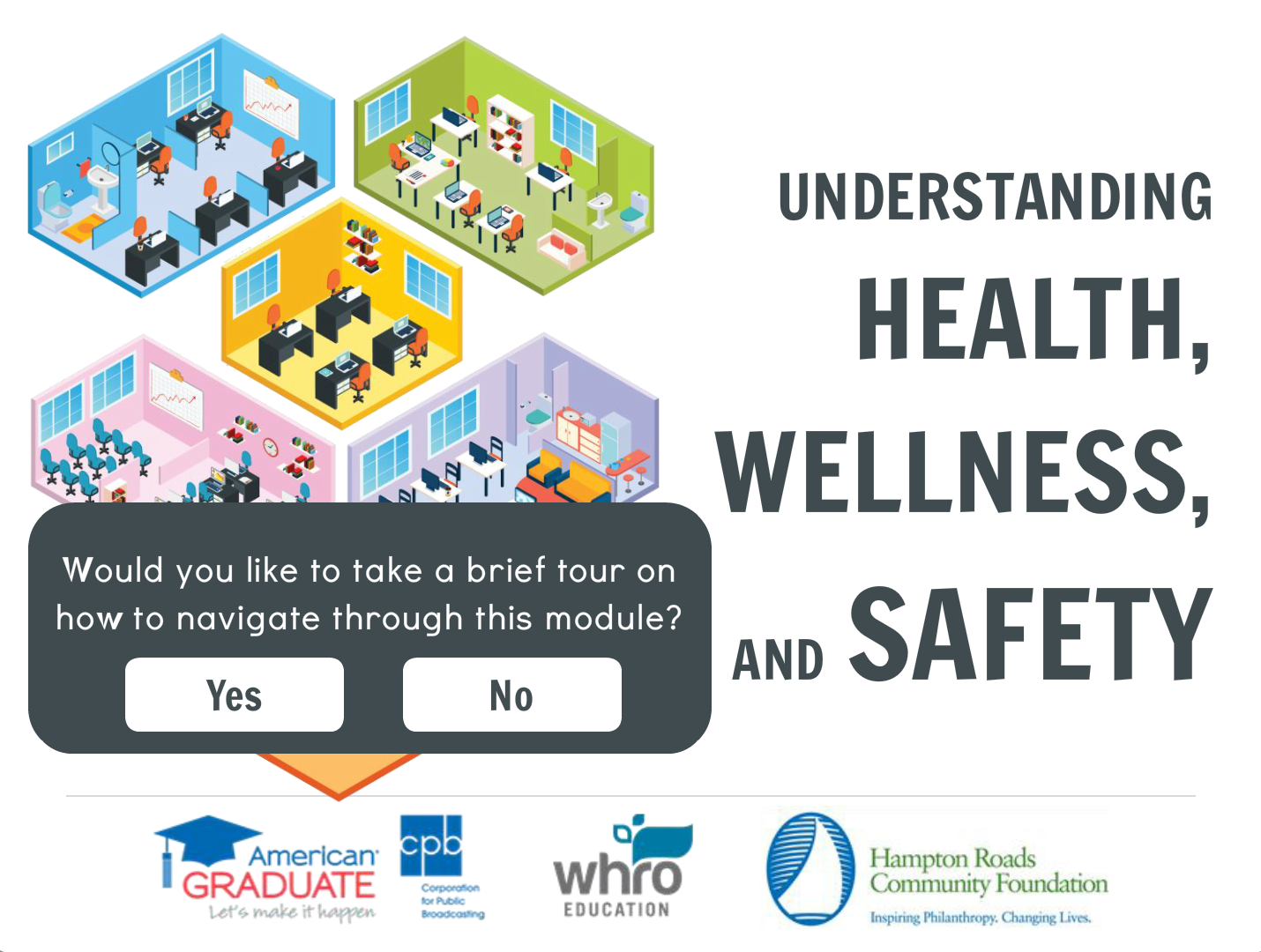 Requirements: Adobe Acrobat Reader, Articulate Mobile App if viewing on a mobile device (This is a free app available for iOS® and Android™ operating systems.)
Download Installation Instructions
Syllabus: See attached Course Outline PDF
Type: Self-paced
Hours: 3-5
The HTML5 self-paced package is intended for users to move through the module content independently. There is a quiz at the end of each lesson that users must pass in order to begin to a new lesson. At the end of this module, a user must pass the final assessment in order to receive a certificate of completion. This package must be loaded on a server and a link to the story.html file must be provided for users to access this module.
Funding for this project is provided by:
WHRO Education The American Graduate: Let's Make it Happen Grant The Corporation for Public Broadcasting The Hampton Roads Community Foundation
Version 1.0
–
Created
2016-03-16
–
Last Changed
2016-04-26
–
52.54 MB
–
16 Downloads
–
–
EULA